Your booth at Game Connection
Your own booth at Game Connection
A booth and table with branding – giving you a branded place to hold your meetings at the event. We create the banners for your booth with the visuals of your choice. This package includes:
Your own booth
2 banners of your choice
1 table
4 chairs
Wifi
Electricity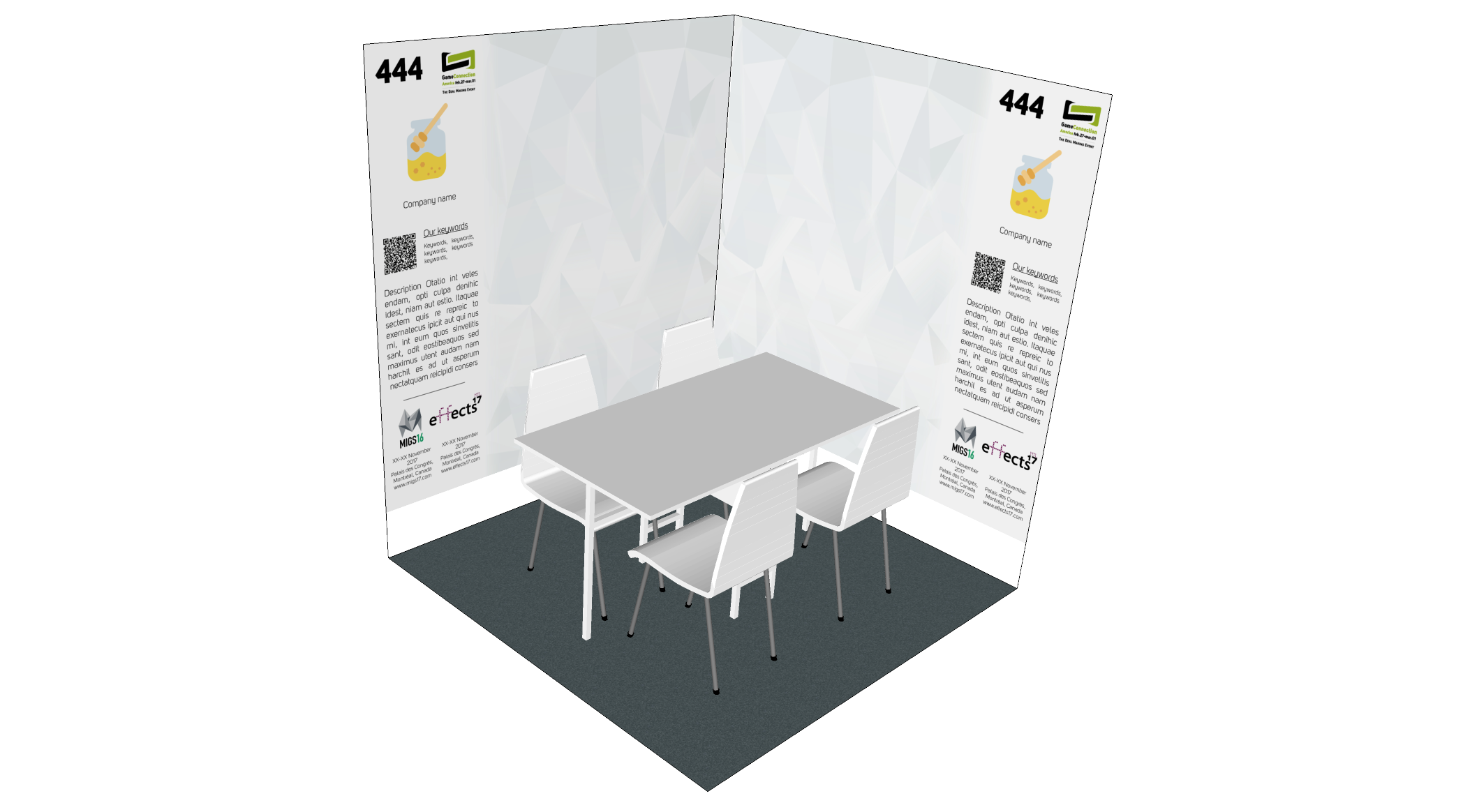 1
Your logo and your company name are positionned at the top of the banner so other attendees can easily identify you
2
Your keywords and your description from Let's Meet to present your company, what you do, where you're from etc.
3
Your booth is branded with your own visual, a unique and beautiful way to expose your last projects or what your company does
4
Each booth has one table, four chairs, wifi and electricity to hold your meetings in the best conditions possible.
Different sizes and options are available: