The matchmaking system Let's Meet is Game Connection's core. Based on 15 years of proven experience, Let's Meet was developed as a matchmaking tool, enabling attendees to schedule meetings online even before the event begins. With the ability to schedule up to 20 meetings per day, well in advance of the event, time on site is optimized – no need to wander around the show floor trying to find your next meeting.
Return-on-investment
80% of participants say they have signed deals at/because of meetings held at Game Connection. They report an average ROI of $300,000 as a result of attending Game Connection and using Let's Meet to arrange their meetings. At Game Connection Europe 2018, more than 11,170 meetings were organized through Let's Meet.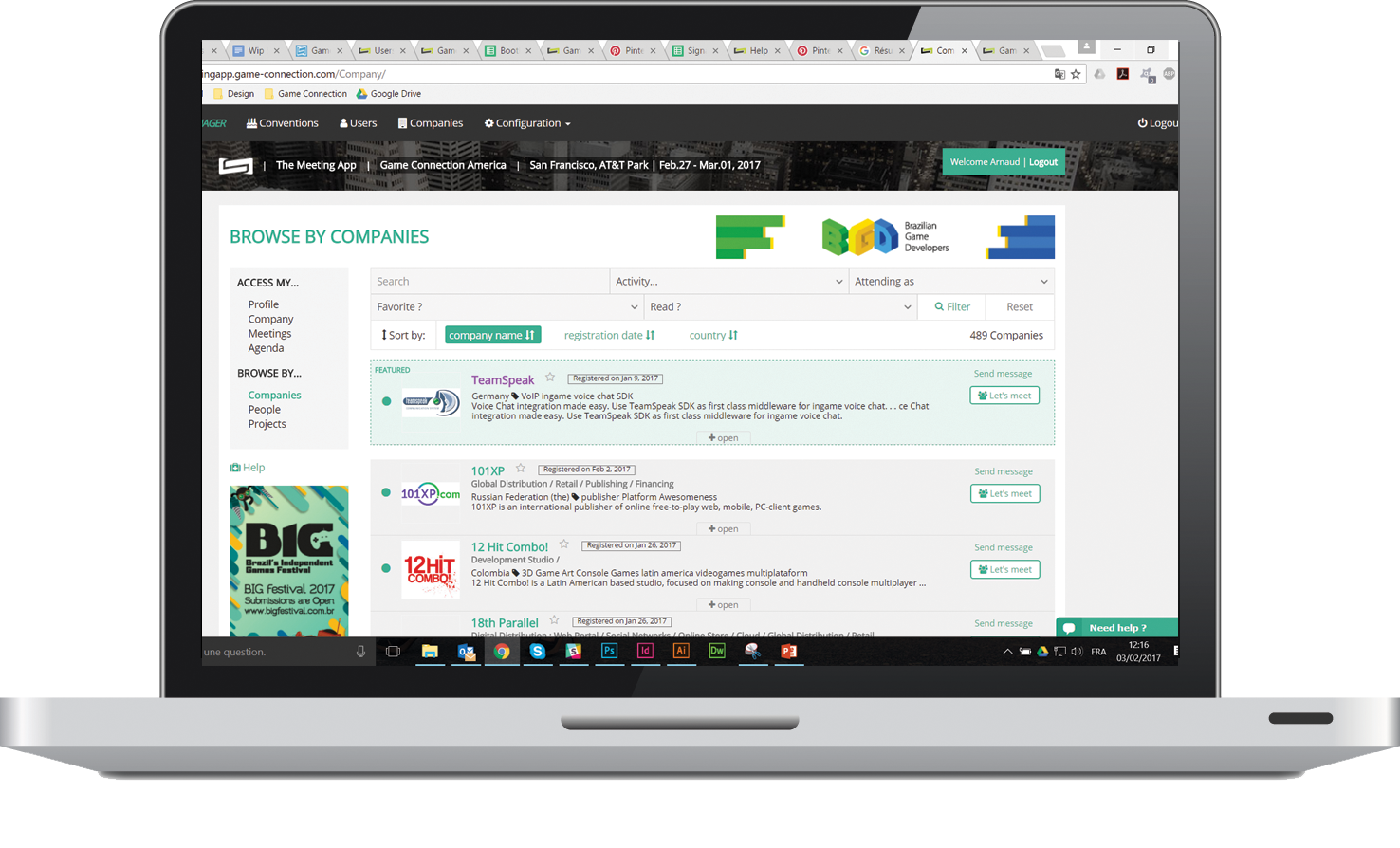 BEFORE THE EVENT
As soon as possible so you do not miss an opportunity.
People fill their schedules early!

Fill in your profile to receive more requests.

Let people know when you are available or not.

Find those potential partners or clients and start sending requests.
Getting ready for the event
About 1 week before the event.
You will receive reminders more frequently.

Make sure you reply to all your requests.

Send out your last requests.

Make sure you add your contact details so people can find you easily.
During the event
We take care of organizing!

Every morning, receive your meetings for the day by email.

Print out your agenda onsite at the customer care desk.

Meet your next business partner at the chosen location!
Do you want to have Let's Meet at your event and make your business grow?
Drop us an email with information about your event!