Master classes – Friday November 3rd
Game Connection Europe 2017 will host six master classes with incredible masters invited to share their expertise during one day with a group of maximum twenty participants. Each class is a 7-hour traning dedicated to strenghten your skills, level-up your performance and find concrete solutions to your professional challenges. Master classes will take place all day long on Friday November 3rd.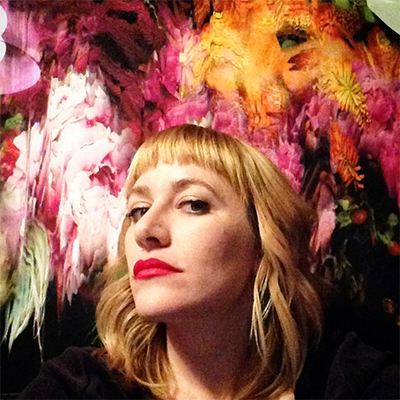 Production
Brie Code - Tru Luv Media - CEO / Creative Director
Game Connection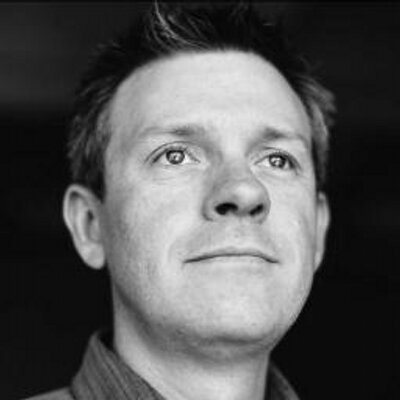 Technology
Jason Gregory - Naughty Dog - Lead Programmer
Game Connection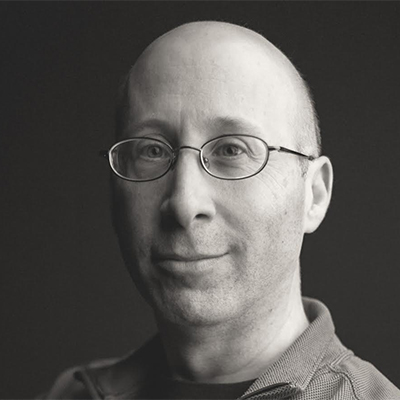 Game design
Evan Skolnick - Freelance - Game Writer / Narrative Designer
Game Connection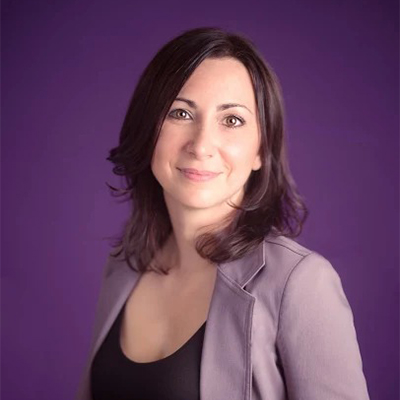 Game design
Celia Hodent - Epic Games - Director of UX
Game Connection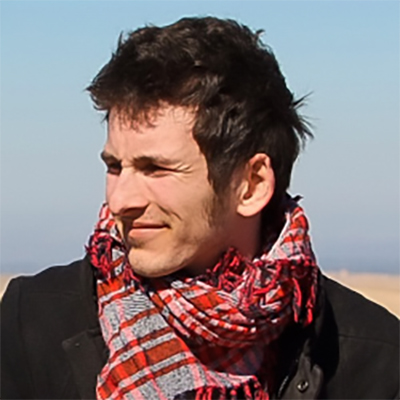 Arts
Laurens Corijn - Allegorithmic - Substance Consultant
Game Connection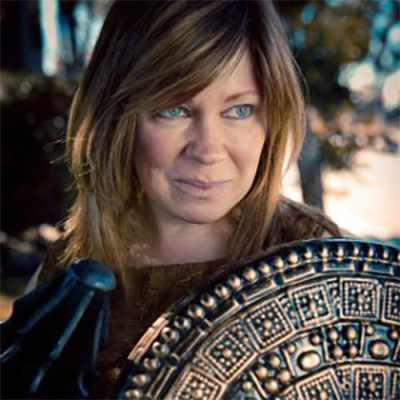 Community Management
Linda Carlson - Trion Worlds - Community Relations Director
Game Connection
Master classes description
Team Management: Lessons From Big Studios For Small Teams
Production
Description: What makes and keeps a strong, creative, cohesive game development team? Drawing on my 10 years' experience managing teams on projects ranging from Assassin's Creed to Child of Light to my own indie studio Tru Luv Media, I'll discuss how to build a strong team culture and how to keep it through the stresses and changing requirements of game production. I'll discuss my biggest successes, failures, and surprises along the way, and what I find works best now that I'm working with smaller teams. Through the workshop we'll do a range of exercises together as well as brainstorm around some of the specific management challenges you are facing now.
Audience: Managers, leads, and directors building and leading teams of less than 40 people.
Takeaway: Frameworks, processes, and new solutions for your specific team management challenges.
Concurrent Programming for Games by Jason Gregory
Technology
Content:
brief overview of CPU components and assembly language
implicit and explicit parallelism in computing hardware; Flynn's taxonomy
pipelined and superscalar CPU architecture and program optimization
memory cache hierarchies and cache coherency protocols in parallel computers (MOESI)
overview of threads, coroutines and fibers
building blocks of mutual exclusion: atomic operations, barriers and fences
thread synchronization: mutexes, critical sections, condition variables, semaphores
data-oriented design and lock-free programming
a brief look at Naughty Dog's fiber-based job system
how Naughty Dog parallelized our game object updates
(time permitting) brief introduction to manycore GPU architecture; comparison to multi-core
Audience: Experienced programmers who want to learn more about parallel computing hardware and the concurrent programming techniques required to utilize it effectively.
Takeaway: Attendees will learn the common ways in which parallelism manifests in modern gaming platforms, learn techniques to optimize code on a pipelined superscalar CPU with multi-level memory cache, learn the fundamentals of multithreaded programming, and gain insights into some useful lock-free data structures and programming techniques. Material will be presented in the form of lectures and group discussion/exercises.
Back to Basics: Eight Lessons Every Game Writer Should Never Forget by Evan Skolnick
Game design
Content: In the heat of game development, core storytelling principles can sometimes fall to the wayside, even when the most experienced game writer or narrative designer is involved. In this full-day master class, Evan Skolnick (Marvel, Activision, LucasArts, Telltale) reminds fellow narrative experts how to keep their eyes on the prize, by emphasizing eight essential game narrative principles. From avoiding exposition dumps to crafting helpful emotion maps; from dodging deus ex machina to writing from multiple character perspectives, this session has something for every game writer, at any experience level.
Audience: Professional game writers and narrative designers of varying levels of experience are the primary audience. Other game developers outside of Narrative should also find it interesting and helpful.
Takeaway: Attendees will come away with core principles that will help guide them as they work in the trenches to produce solid, compelling game narrative content.
UX and Cognitive Science Applied to Game Development
Game design
Description: User experience (UX) and cognitive science are becoming trendy in the industry, but how can these disciplines concretely help a team develop and improve a video game? UX and cognitive science combined are at the service of the intended design, and can provide very concrete and easy-to-use tips to anticipate and solve problems, sometimes even before the playtesting phase.
This Masterclass proposes to delve into how the human brain works in terms of perception, attention, and memory (critical elements for UX) and offers a UX framework to use cognitive science/psychology knowledge and UX guidelines during the different development stages. The ultimate goal of this Masterclass is to provide tools to significantly improve the experience of the game you are developing, as perceived by your target audience. This Masterclass will offer numerous examples, from video games and beyond, to illustrate each point.
Note that the intent of this Masterclass is to adjust to attendees' level of expertise in UX and the specific challenges they encounter on their project. A survey will be sent out a few weeks before the Masterclass happens so that attendees can choose which areas they want the trainer to focus on (e.g. usability, engage-ability for free-to-play games, how to set up user research in a small studio, etc.).
Content: brief reminder / introduction to cognitive science and psychology to understand how the brain works and, more specifically, how it learns. We will look into human perception, attention, and memory, using examples taken from video games and beyond.
Part 1 will focus more specifically on the User Experience (UX) framework you can apply when developing your game, and how it relates to the brain capabilities and limitations. We will breakdown UX into 'usability' and 'engage-ability' and detail the important principles within these 2 components that can make, in the end, a great difference for your player and how s/he will experience your game (for the better!). It will cover how to successfully onboard players (i.e. first time user experience over, roughly, the first minutes to an hour of play) as well as how to keep players engaged over time.
Part 2 will focus on user research and analytics, and how to measure what depending on what stage of development a project is at. We will also touch on UX strategy and how to develop it both at a project and studio level.
Audience: Anyone can benefit from knowing better about the brain and about user experience. This Masterclass will however benefit designers, artists, gameplay programmers, and junior UX practitioners even more.
Optimizing your pipeline with Substance Painter and Designer
Arts
Description: Laurens Corijn, ex Technical Art Director at EA DICE, will take an in-depth look at workflows with both Substance Designer and Painter. He will highlight the strengths and applications where each of them can make the most difference in production. During the master class, the topics treated will be a quick Designer overview, highlighting the exposing of parameters, an intro to Painter while getting to know the differences and parallels with Designer, then moving onto texturing one or more example assets while making full use of the entire toolset and finally an overview recap on how to properly optimize your pipeline with the Substance Tools.
Audience: Technical Artists, Texturing Artists, Character Artists, 3D Artists
Take away: In this class you will get a hands-on approach by an Industry expert on the topic. Attendees will learn how to most efficiently implement Substance Painter and Designer in a studio pipeline.
Build and Grow your Community Successfully
Community Management
Description:
Hire the right people : top ten traits of successful Community Managers.
Communications Platforms : Explore the options available for owned, managed and public communication platforms, and how they are managed.
Streaming, Videos and Influencers : Influencers are especially prominent in Community and Marketing circles; it is important to evaluate and define your goals and budgets for both spend and personnel. It's a matter of time vs. money.
The Value of Effective Reporting : Learn the value of reporting and follow-up to assist Development and Marketing in understanding the audience's sentiment in a meaningful, unbiased fashion. We'll explore some myths of sentiment analysis as well.
Community Marketing : Keep in mind that happy customers are LOOKING for ways to invest in your game. Traditionally a cost/support center (like CS), Community is emerging as a pivotal part of Marketing strategies.
Toxicity and Harrassment – Managing Human Nature : We will review how to react, respond and improve the environment in times of heavy stress. Toxicity can also negatively impact your Dev team, and the CMs role is to mitigate this as much as possible.
Questions and Discussion : Every company is unique, every game a new frontier. Bring your specific topics for in-depth discussion and responses.
Audience: This is particularly aimed at companies planning to launch a game for the first time or those preparing to add a second game to their portfolio.
Take away: This Master Class will explore ways to attract, retain and grow your all-important community base through effective management and resource investment.
FRIDAY NOVEMBER 3rd
From 9:00am – 12:30pm to 2:00 pm to 5:30pm
Venue: Paris City Center
Master class pass: €750
Entreprises françaises : si vous souhaitez bénéficier de la prise en charge financière par votre OPCA (Organisme Paritaire Collecteur Agréé), vous pouvez contacter Sophie Romano pour inscrire vos participants.
Should you need further information, please contact Sophie Romano.